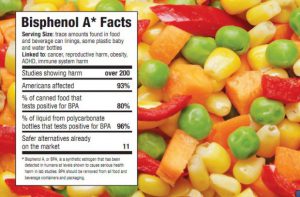 1. What is the name of the chemical added to plastics to make them soft and flexible, but that also mimics the hormone estrogen? ANSWER: PHTHALATES
2.  What is the estrogenic chemical added to plastic to make it hard, found in the lining of canned foods, composite dental filings and some water bottles? ANSWER: BISPHENOL A
3. Which are the heavy metals that are called metalloestrogens, because they also bind to the estrogen receptor? ANSWER: MERCURY, ALUMINUM, CADMIUM, TIN, ANTIMONY, ARSENIC, BARIUM, COBALT, LEAD, NICKEL.
4. Which are the foods highest in PCBs? ANSWER: FISH, BEEF, CHICKEN, PORK, EGGS, BUTTER, CHEESE, ICE CREAM
5. Where are fire retardants most concentrated in our homes and what can we do about it? ANSWER: IN THE DUST ON YOUR FLOORS. REMOVE CARPETS, USE HARDWOOD FLOORING, VACUUM REGULARLY TO MINIMIZE DUST. THIS IS ESPECIALLY IMPORTANT FOR YOUNG CHILDREN CRAWLING OR PLAYING ON FLOORS, AND TO PROTECT YOUR PETS.
6. Name the most important 5 supplements that help your liver detoxify environmental chemicals. ANSWER: B COMPLEX, N-ACETYL CYSTEINE, MAGNESIUM, ALPHA LIPOIC ACID, CURCUMIN
7. Name 3 herbs that support liver detoxification. ANSWER: MILK THISTLE, DANDELION, ROSEMARY
8. Which 2 foods taken together will help to decrease the harmful effects of pesticides on breast cells. ANSWER: ORGANIC TOFU AND TURMERIC
9. What is the best way to eliminate environmental chemicals from your fat cells? ANSWER: SWEAT THEM OUT THROUGH EXERCISE AND/OR SAUNA USE
10. What is the name of the estrogenic preservative added to cosmetics that we should avoid? ANSWER: PARABENS
How did you do?