About This Course

Are you passionate about breasts? Want to learn how to care for them, as well as the rest of your beautiful body-mind-spirit?
The Healthy Breast Foundations Program is a stand alone program for optimizing breast health and preventing breast cancer. It consists of 12 modules created by Sat Dharam Kaur ND guiding you through the many facets of breast health – hormonal, environmental, dietary, nutritional, psychological and spiritual. Each of the twelve modules includes a home practice program. In addition to the module materials, you will meet live on Zoom each week with Dr. Priya Duggal ND for a discussion of the module. This will provide you with an opportunity to ask questions and share your experience in integrating the module material.
You will also have access to 12 online meditation videos led by Sat Dharam Kaur as part of the course.
The weekly in-person zoom call module discussions with naturopathic doctor, Dr. Priya Duggal ND, will be offered on Fridays at 9:30 -10:30am ET.
The weekly live discussions will give you an opportunity to ask questions, share your experiences, and integrate the material.
Course Outline
This format of the Healthy Breast Foundations Program is an Online course consisting of 12 modules.
Instructors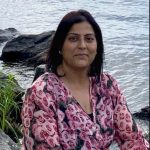 Dr. Priya Duggal ND, is a licensed and registered naturopathic doctor, compassionate inquiry practitioner, kundalini yoga teacher and a healthy breast practitioner. She is passionate to educate women and girls globally to optimize their breast health. Her focus is to implement the Youth Outreach Program to specifically reach out to ... more
The course is very well organized and offers in-depth material that benefits all women, regardless of whether breast cancer has affected their lives or not.  I highly recommend it!
Certification
Certification is available to you to become a Healthy Breast Educator after completion of the course and after handing in the written assignments relevant to each of the twelve modules, as well as a video of you teaching one full module to a client or group. To be certified as a Healthy Breast Educator, you also need to be a member of the MammAlive Foundation and attend at least 3 bimonthly meetings a year. For guidelines for Healthy  Breast Educators, see Healthy Breast Educator Info June 2021
Location & Dates
Online, Anywhere worldwide
In the online 12 week webinar series, you will study one module per week accompanied by weekly pdfs, with weekly group facilitation and a home practice program.
The next course runs April 8, 2022 through to Jun 24, 2022. We'll meet for 12 Fridays, from 9:30 a.m. to 10:30 a.m. EDT (Toronto time) for a lively discussion of the weekly module. You will view the pre-recorded webinar of the weekly module before the live discussion, and be ready with questions and comments during the discussion. The weekly webinars range from about 40 minutes to 2 hours in length. We encourage you to submit your home practice work weekly in order to qualify as a Healthy Breast Educator.
Module 1: Introduction to the Healthy Breast Program

Apr 8, 2022

|

60 minute discussion each Friday

|

Taught by Dr. Priya Duggal ND

Module 2: Get to Know Your Breasts

Apr 15, 2022

|

60 minute discussion each Friday

|

Taught by Dr. Priya Duggal ND

Module 3: Improve Lymphatic Circulation

Apr 22, 2022

|

60 minute discussion each Friday

|

Taught by Dr. Priya Duggal ND

Module 4: Make Sense of the Hormone Puzzle

Apr 29, 2022

|

60 minute discussion each Friday

|

Taught by Dr. Priya Duggal ND

Module 5: Heal Yourself, Heal the Earth

May 6, 2022

|

60 minute discussion each Friday

|

Taught by Dr. Priya Duggal ND

Module 6: Foods for Breast Health

May 13, 2022

|

60 minute discussion each Friday

|

Taught by Dr. Priya Duggal ND

Module 7: Nutritional Strategies for Breast Health

May 20, 2022

|

60 minute discussion each Friday

|

Taught by Dr. Priya Duggal ND

Module 8: Detoxify Your Whole Body

May 27, 2022

|

60 minute discussion each Friday

|

Taught by Dr. Priya Duggal ND

Module 9: Empower Your Immune System

Jun 3, 2022

|

60 minute discussion each Friday

|

Taught by Dr. Priya Duggal ND

Module 10: Ignite Your Passion and Purpose

Jun 10, 2022

|

60 minute discussion each Friday

|

Taught by Dr. Priya Duggal ND

Module 11: Live with Gratitude, Intuition and Prayer

Jun 17, 2022

|

60 minute discussion each Friday

|

Taught by Dr. Priya Duggal ND

Module 12: Let Your Radiance Shine

Jun 24, 2022

|

60 minute discussion each Friday

|

Taught by Dr. Priya Duggal ND