About This Course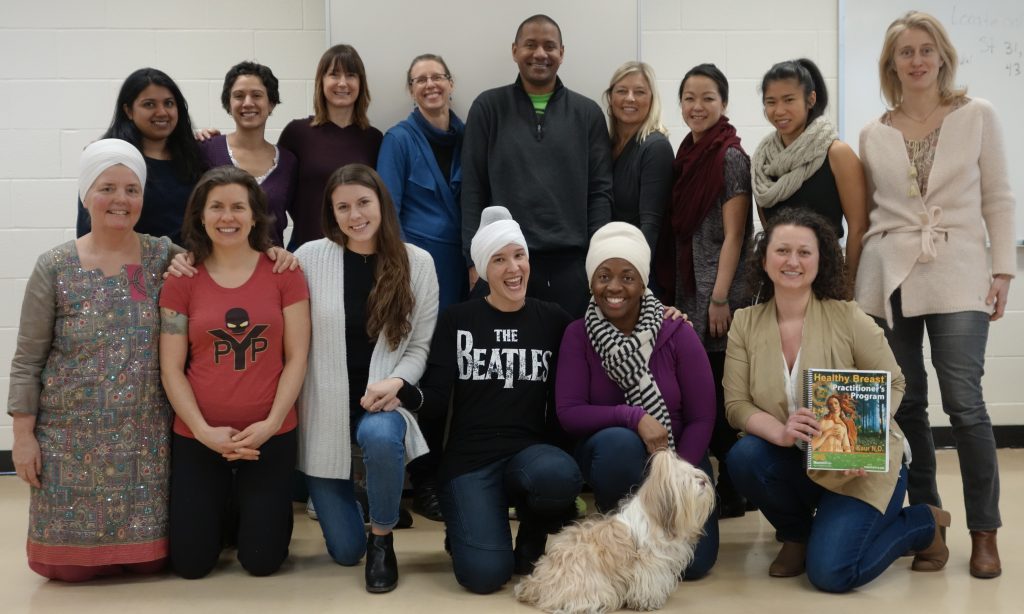 The Healthy Breast Foundations Program is a pre-requisite for this course. Click here for upcoming courses.
Learn how to treat women interested in maintaining or improving the health of their breasts with diet, nutritional supplementation, botanical medicine, acupuncture, detoxification strategies, immune building regimens and hormone balancing protocols. Learn which diagnostic tests – blood, saliva, urine you can use to better assess risk factors for breast cancer and to follow a woman's health progress. Learn how to work as a team with medical doctors, physiotherapists, lymphatic drainage specialists and when to refer. Become skilled as a healing resource for women to turn to for breast health advice and coaching.
This weekend will also give you more skills to teach and facilitate support groups based on Sat Dharam Kaur's Healthy Breast Program as described in her books "A Call to Women" and "The Complete Natural Medicine Guide to Breast Cancer". This training was created as a tool to help women both prevent and treat beast cancer using naturopathic therapies, psychological and spiritual exercises, kundalini yoga, and environmental activism.
Course Outline
The Healthy Breast Practitioner Program, provides more detailed information on treatment strategies and is designed for health care practitioners such as MDs, NDs, DCs, nutritionists, nurses, massage therapists, acupuncturists, osteopaths and herbalists.
We teach the Healthy Breast Practitioner Program annually at the Canadian College of Naturopathic Medicine in Toronto to licensed health care practitioners to help standardize an effective naturopathic program in breast cancer prevention. We share current research and best practices.
Instructors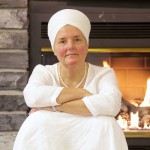 Sat Dharam is a certified Kundalini Yoga teacher trainer and instructor, author, and naturopathic doctor practicing in Owen Sound, Ontario. She has studied Kundalini Yoga with Yogi Bhajan since 1976 and has facilitated teacher training programs in Toronto (ON), Canmore (AB), and New Mexico. She developed the Beyond Addiction program ... more
"Material was massive – covering many topics/areas of interest that were most helpful. From daily nutrition, hormones, nutritional support, detox, all the symptoms to lymphatic drainage was helpful – my concern was lymphatic drainage so I appreciated the helpful presentation." ~ E.F.
Certification
Certification is available to you to become a Healthy Breast Educator and/or a Healthy Breast Yoga Instructor after completion of the course and after handing in the written assignments relevant to each of the twelve modules, as well as a video of you teaching one full module to a client or group.
Anyone is invited to attend the program, but certification as a Healthy Breast Yoga Instructor is available only to KRI certified Kundalini Yoga instructors who have also completed the Healthy Breast Foundations Program. This course combines both programs, so you will be eligible to be certified as both a Healthy Breast Educator and a Healthy Breast Yoga Instructor after completing the home practice program for each course and submitting a video of you teaching.
Location & Dates
Canadian College of Naturopathic Medicine
1255 Sheppard Avenue East, Toronto, Ontario
Fri, Jan 18, 2019 (6-9 pm); Sat, Jan 19 and Sun, Jan 20, 2019 (9 am – 5 pm)
Pricing
ND/Healthcare Practitioner – $399
Early Bird, on or before Dec 15 2018 – $359
CCNM Alumni Assoc. Member/ Breast Cancer Survivor – $319
Students – $279
Fee includes a teaching manual and HST
Register by calling CCNM at (416) 498-1255 ext. 255 or register online.