About This Course
The Healthy Breast Foundations Program is a stand alone program for optimizing breast health and reducing breast cancer risk. It consists of 12 modules with Anna Madejak guiding you through the many facets of breast health – hormonal, environmental, dietary, nutritional, psychological and spiritual. Each of the twelve modules includes a meditation and home practice program you will be invited to begin after the three day workshop to integrate the material.
You will be provided with the Healthy Breast Foundations workbook to easily assimilate the material in the program.
Course Outline
The Healthy Breast Foundations Program is an In-Person course consisting of 12 modules.
How to prepare: Please wear comfortable clothing. Bring a notebook and yoga mat, or choose to practice sitting in a chair.
No previous yoga experience required.
Instructors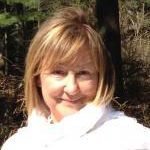 Anna is a certified Yoga Instructor specializing in assisting her students with therapeutic yoga programs. Anna's goal is to complement conventional treatments in areas including breast cancer, hormonal imbalance, diabetes, addictions and stress management.
"Material was massive – covering many topics/areas of interest that were most helpful. From daily nutrition, hormones, nutritional support, detox, all the symptoms to lymphatic drainage was helpful – my concern was lymphatic drainage so I appreciated the helpful presentation." ~ E.F.
Location & Dates
Location: The Vidya Centre for Yoga & Wellness
238 Barrie Street, Thornton, Ontario, L0L 2N0, Canada
Dates: April 28, 29, 30
Time: Friday 6:00 – 9:00 p.m; Saturday and Sunday 9:00 a.m. – 6:00 p.m.